christian prayer life
When it comes to a christian prayer life,Know one can teach us on how to pray more than how Christ teaches his followers. Being the followers of Jesus let us learn how to make our prayer life work out for us as we learn from Jesus.
Anyone can apply the methods Jesus used and succeed.

Thank you for landing in this page that talks about your prayer life. We know that you are looking for ways in which you can make your prayer life a success.

In order for one to be effective we must learn from Christ and embrace his commands for us to succeed in this life.
Take my yoke upon you, and learn of me; for I am meek and lowly in heart: and ye shall find rest unto your souls.30 For my yoke is easy, and my burden is light(Matthew 11:29-30)
Without prayer it will be very difficult for us to live effectively. That is the main reason why Jesus encouraged and also commanded us to pray always without ceasing.
For a Christian like you prayer life is the only way in which we can overcome the world and also receive blessings from the Lord. We need to pray always in the spirit and the mind too.
I will pray with my spirit, but I will also pray with my mind; I will sing with my spirit, but I will also sing with my mind(1 Corinthians 14:15)
Let us look at two ways shared in the bible by our loving God which we can practice to make our christian prayer life work for us.

christian prayer life
praying with mind

Praying without ceasing or stopping needs a Christian to stay focused on the Lord with his mind and your christian prayer life will work out.

while the rest of people are busy thinking of what is happening around them. A christian who is prayerful knows where the secrets of the kingdom of God is found.
Paul in his writings to the Christian in Colossians urges them to set their mind in the things from above.
Colossians 3:2 Set your minds on things above, not on earthly things.
Earthly things are seen through sensual knowledge while things from above are accessed though faith.For we walk by faith, not by sight(2 Corinthians 5:7).
This is what will enable a christian to enjoy the peace that God has promised in His word that surpasses human understanding. Which we only get when we enter into a prayerful life where we are focused on the Lord and God alone as Jesus did. And the peace of God, which passeth all understanding, shall keep your hearts and minds through Christ Jesus(Philippians 4:7).
And the perfect peace of the Lord shall sustains us all through. This happens to only those who keep their minds in the Lord through prayer.You will keep in perfect peace those whose minds are steadfast, because they trust in you.(Isaiah 26:)
This will make your christian prayer life smooth because of the Love of God through Jesus Christ.

christian prayer life
praying in the spirit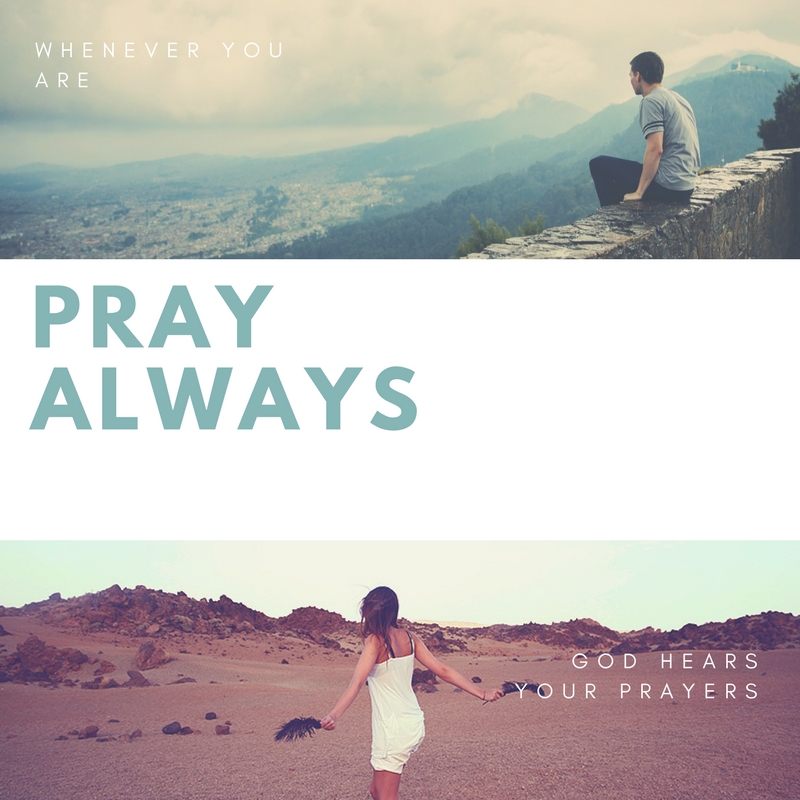 Another element that can make your christian prayer life work well is knowing to pray in the spirit.
We have looked from above how one can walk by faith through praying with the mind and now let us look also how one can pray in the spirit.
Paul talked of praying always in the spirit when he was addressing the Christian of Ephesus when we read here.praying at all times in the Spirit, with all prayer and supplication. To that end, keep alert with all perseverance, making supplication for all the saints( Ephesians 6:18).
What is praying in the spirit?
In John 6:63, Jesus opens us to a better understanding when he calls the word of God spirit.It is the spirit that quickeneth; the flesh profiteth nothing: the words that I speak unto you, they are spirit, and they are life.
That means when you are praying in the spirit ,you are praying in the word.
Praying for all people involves us praying in the word and claiming the promises of God on behalf of all people.
Therefore as a Christian, practicing to pray in the mind and spirit will help your christian prayer life to be effective and be able to enjoy the fruits and benefits of the Lord brought about by prayer.

Move to Prayer request ministries -Home page

Let us pray for you

Please click here and help reach more people by supporting us
Have A Request or petition to God?Post here and others will join in prayers
Do you have a petition or prayer request to God and want others to join you in prayers? You can post it here.