Here is the sample of prayer for unhappy at work that you can pray as you seek for peace from God.

Without God taking control of the situation in our work place, the enemy will take advantage and cause havoc to make us worry and feel troubled.
But we thank God for the gift of prayer. We can pray for peace that sourpusses human understanding.
If you currently feel unhappy at you work place then you can pray this pray for the peace of God to rule your heart.

Sample of prayer for unhappy at work

My Father and Lord, I want to take this opportunity to thank you for allowing me to come before you this morning as I go to my work place to serve other but deep down my heart I feel helpless because of what is happening.The devil is using some of my fellow workmates to make me loose sleep and worry a lot. My dear loving Lord nothing is too hard for you and I know you will intervene over the situation and fight for me. You have done before and I fully depend on you to do it for me this time round. Thank you Lord for your peace for I pray and believe in the name of our Lord Jesus.Amen

---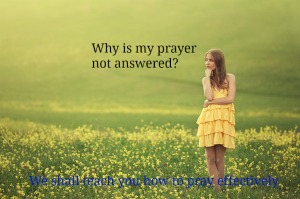 Lord of mercy, it is not easy for me this day at my work place but you have commanded me to pray always without ceasing, since last week have been feeling unhappy because my boss has started to shout at me. My king and my maker, I want to thank you because you have never failed me, help me to intervene and make peace between me and my boss, I don't to remain in this situation any longer because it makes me unhappy, thank you for the peace that is in Jesus, I claim it and it is mine in the name of our Lord Jesus.Amen

---
My heavenly Father I come before you through the name of our Lord Jesus, thanking you for being my Father and thank you for hearing me, at this hour I want to thank you for the gift of life and thank you for waking me up to go and work, Dear Lord I know this place that I'm headed to there is not peace, an employee who joined the company recently we don't see each other eye to eye and i feel unhappy in my heart. Lord I want to confess my sin and ask you to forgive me, may we be able to make up together with brother John so that the peace that was there can prevail in Jesus' name.Amen.

---
prayer before quitting job
Lord of mercy,thank you for allowing me to be called your child,this morning want to come before with a burden in my heart, you know how much have been agonizing about it, as I take the first step guide me and help make a good choice that brings glory to you, thank you for your guidance and help in Jesus name I pray and believe.Amen
prayer for unhappy at work

prayer for someone leaving a job
My Father and my Lord, let me come before you through the name of our Lord Jesus thanking you for the gift of life, I want to bring my friend to you who is about to leave her current job, guide and help her to be firm and be peaceful in you, thank you because you are a loving a caring God in Jesus name I pray and believe.Amen
prayer for unhappy at work

prayer for help at work
Here is prayer for help at work
My Father and God, I want to come before you through the mighty name of our Lord Jesus, thanking and giving you honor, precious Father I want to thank you for allowing me to call upon you and have promised to show me great and unsearchable things that I don't know.Heavenly Father, I need your help here where I'm working, there are a lot challenges but I know through you shall overcome, thank you for helping me through the name of our Lord Jesus I pray and believe.Amen
prayer for tough times at work
Dear heavenly Father, I come before you full of thankfulness from my heart for the privilege you have according me to use the name of Jesus Christ to come before your presence, thank you for this opportunity in my life to speak to you at this hour,despite the challenges and tough times currently facing here at work, I know God you are with me, you have promised never to leave nor forsake me, I cling to that promise at this hour knowing that all is well. Provide with me the peace that you have promised in your word, the peace that surpasses human understanding. Thank you for your goodness and faithfulness you have towards me, I give you honor and glory in Jesus name I pray and believe.Amen
prayer for unhappy at work

prayers for problems at work

O Lord, I want to come before you through the name of Jesus Christ, thank you father for this chance to pray to you, am facing a lot of problems since I joined this company and don't know to do, without you I can do nothing, that is why I run to you for help at this hour, may you intervene and save my heart from breaking into pieces, thank you Father for your mercies, I know you have done it through the name of our Lord Jesus I pray and believe.Amen
prayer for unhappy at work

prayer for difficult boss

My loving God, who created me and gave me a purpose to do on earth, want to thank you and praise you for your love and care, thank you for your goodness that follows me everywhere I go, thank you for the work you have blessed my hands to do and thank you for this opportunity to serve, but Lord am finding it difficult to rhyme and work with my boss, I want to ask you to intervene and save my heart, help me to get along with my boss, thank you Lord for helping me through the name of our Lord Jesus I pray and believe.Amen