prayers for your  husband to open his heart
Here are the prayers for your husband to open his heart to you and God to bring peace and harmony between the two of you

Marriage have got challenges but the challenges are meant to strengthen you and not breaking you a part.
If you husband is not talking to you right now, we ask you not to worry but we have a solution for you, take him to God.
Our heavenly Father knows us and will give you a way out.
That is the reason we have this ministry of prayer, so that we can join you in prayer as you petition God to come to in between the two of you and bring peace that all of you need.
Below is the sample prayer that you can pray, don't forget to leave your name below here so that we can keep praying for you and your husband.
prayers for your  husband to open his heart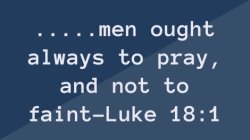 Return from prayers for your  husband to open his heart to prayer request ministries -Home page
Let us pray for you

Please click here and help reach more people by supporting us
Have A Request or petition to God?Post here and others will join in prayers
Do you have a petition or prayer request to God and want others to join you in prayers? You can post it here.