prayers for your  husband to open his heart
Here are the prayers for your husband to open his heart to you and God to bring peace and harmony between the two of you

Prayer is everything and take your time to pray for your husband. Find the sample prayer that we have shared below and find a good quite place and pray for him over the issues that you are currently facing or he is facing
prayers for your husband to open his heart

Marriage have got challenges but the challenges are meant to strengthen you and not breaking you a part.
If you husband is not talking to you right now, we ask you not to worry but we have a solution for you, take him to God.
Our heavenly Father knows us and will give you a way out.
That is the reason we have this ministry of prayer, so that we can join you in prayer as you petition God to come to in between the two of you and bring peace that all of you need.
Below is the sample prayer that you can pray, don't forget to leave your name below here so that we can keep praying for you and your husband.
Here is a sample prayers for your husband to open his heart
prayers for your husband to open his heart

Dear loving God who is in heaven, I come before you with thanksgiving in my heart praising you for your love and care, thank you for allowing me to call upon you despite my heart being heavy, it is you who has promised that we cast our cares unto you for you cared, right now I feel confused because we don't talk with my husband the way we used to, have tried very much to talk to him but he seems not to open up towards me, of late he has been reserved and quite and don't want anyone to come nearer to him including the children and we don't why, that is why have resorted to ask you to intervene in this situation because it is really taking a tall order on us, we feel stuck and everything is not moving, heavenly Father you are our creator and you know from the beginning to the end, you know what is going on in my husband's heart, I ask you to help him out and if it is me who is making him to feel so, please Lord forgive me and give me wisdom to talk to him i such a way that he can open up and if it is work related I also ask you dear Father to intervene, thank you for coming to our rescue we honor and praise you through the name of our Lord Jesus.Amen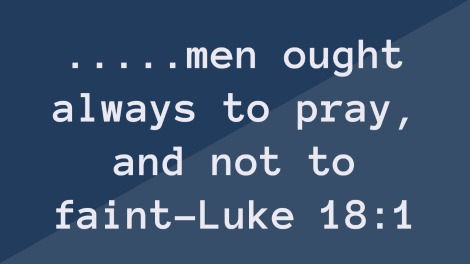 prayers for your husband to open his heart

Just keep praying for your husband and yourself, our God who is in heaven will always give a way out.
Marriage that is built in the godly foundations is what lasts.
We are praying for you and keep on praying . All shall be well
prayers for your husband to open his heart

Send a prayer request

in the Email Today