closing prayer for bible study
Looking for sample closing prayer for bible study?
Below is one for you.

This sample prayer will guide and help to know what kind of prayer to offer after you are done with a bible study as an individual or as a group even as a church.
Maybe you are the one who has done the bible study or someone else and you just be been requested to prepare to offer a prayer.
Our sample prayer will come at hand in this particular moment.
Feel welcome and my the Holy Spirit guide and be upon you to help you at this time when you are preparing to bring the requests before the throne of mercy.

sample of closing prayer after bible study
example of closing prayer after a program
closing bible study prayer

closing prayer for bible study

This sample is for you when you are a group and have finished a bible study.
You can pray this prayer.
Our heavenly Father, thank you for this chance you have given us to call upon you, we want to praise and glorify you for your love, you have given us the free gift of time to share the love that you have send from heaven, we asked you to be with us as we start the bible study and thank you Lord for we have finished well, may you keep on speaking to us through the Holy Spirit and may this revelation we have had today through bible study have a long lasting impact upon our lives, thank you Father because you have so many ways of revealing yourself to us.Be with us always as keep on learning of you and bless those who guide us in the bible study through the name of our Lord Jesus we pray and believe. Amen

If you have done a bible study as an individual and are looking for a closing prayer to offer then the sample prayer below will will guide you as you thank God for the study done.
My Father and my God, thank you for the opportunity you have given me at this hour of the day, thank you for you have spoken unto me through your word which is life and spirit to me, I depend on this word to live and thank you for being faithful to it. May it help me to grow and keep doing your will it this life, help me to understand it well so that I can keep walking on thy ways.
Thank you for hearing and answering my prayer for I pray and believe in the name of our Lord Jesus.Amen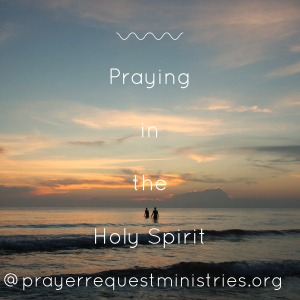 Lord of mercy, we want to thank you for the love you given us through Jesus Christ,thank you for revealing yourself through the word,thank you for the opportunity you have given us to study it, you gave us the word according to 1 Timothy 3:16 which says All Scripture is God-breathed and is useful for teaching, rebuking, correcting and training in righteousness, so that the servant of God may be, thank because we are learning of you and are faithful to your promises, thank you for hearing and answering our prayer in Jesus name we pray and believe.Amen

Return from closing prayer for bible study to prayer request ministries -Home page

Let me pray for you

Have A Request or petition to God?Post here and others will join in prayers
Do you have a petition or prayer request to God and want others to join you in prayers? You can post it here.