Prayer for deliverance from bad luck
Here is the prayer for deliverance from bad luck to help you at this hour.
As you pray God to deliver you from the bad luck,others are also joining you from around the world.
Be sure you will be set free by the blood of Jesus.
Before you pray, make sure that you have accepted Jesus to be Lord of your life and if you haven't this is the hour before you pray the believer's prayer we have provided below here.
Just use the prayer guideline given below as you pray.
prayer for deliverance from bad luck
My heavenly Father, let me take this opportunity to come before you with thanksgiving in my heart,praising and glorifying for your love, thank you for taking care of me so far and am grateful from my heart. I want also to thank you for the grace that you have supplied to me in abundance through Jesus Christ, may you Holy name be lifted up forever.
Dear Loving God, you have promised in your word that I cast all my care unto you because you cared for me, my loving God, my heart is in pain and need total deliverance through the name of our Lord Jesus, I want to resit the spirit of bad luck out of my life and cut any link between and them in the name of our Lord Jesus, also any lineage that can be linked from my fore father, I distance myself from it in the name of our Lord Jesus.
Dear God, I know you hear me and want to thank you for delivering me from the spirit of luck and thank you for filling me with the love that is in Jesus Christ, thank you for giving me the spirit of love that is promised in the book of Romans 8:2. I'm free now from the chain of the devil and walk as your child that you bought with a price, thank for hearing and answering my prayer through the name of our Lord Jesus, I pray and believe.Amen
Dear loving God,I come before you through the name of our Lord Jesus,My dear loving Father I know you love and always ready to answer me,at this hour want to ask you to deliver me from the bad luck that is following me in life,whatever I do seems not to succeed,loving Father help me out and show me the way,teach me to trust in your word always and thank you for your mercies,I praise you forever and thank you for answering my prayer in Jesus name.Amen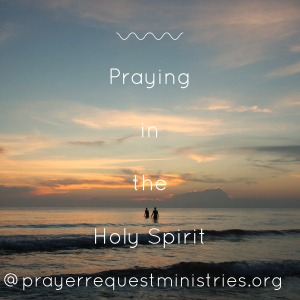 We hope the Lord of mercy, has delivered you.
Rejoice now in Him and walk freely knowing that what God has promised will do it through His son Jesus Christ.
We thank you for visiting our page and we want to give you an opportunity to subscribe to our prayer list below here so that we can keep on praying and thanking the Lord together.
Here is the box that you can enter your email
Otherwise,God bless you
Return from prayer for deliverance from bad luck to prayer request ministries -Home page
Let us pray for you

Please click here and help reach more people by supporting us
Have A Request or petition to God?Post here and others will join in prayers
Do you have a petition or prayer request to God and want others to join you in prayers? You can post it here.